Becoming a coach is the result of hard-won successes doing life well, building a business, staying focused, and applying grit to every area of your life. When people start reaching out for help, advice, and support, you know you're being called to be a coach. I've been a writer, musician, and lover of people throughout my life. It is an honor and privilege to be allowed to enter into my clients' lives to help them perceive areas for growth, areas where they should pursue their dreams, and areas where they are stuck and need help getting over the hump that's holding them back.
My Ideal Coaching Clients Are:
Writers who want to become self-published authors
Bloggers or businesses that want to build their brand through SEO-focused content coaching
Highly Sensitive Persons (HSPs) who need help navigating their sensitivity
Entrepreneurs who are juggling parenthood and their professional aspirations
Life-Long Learning and Being a Coach
Over the years, I've worked with many therapists and coaches for my own mental and spiritual growth. I bring to the table a life-long thirst for knowledge, growth, and self-improvement. I also bring to the table my Highly Sensitive Person nature and internal guidance system that allows me to listen well, show empathy, and intuit things often not said.
In the Hero's Journey, an essential element of a good story is the guide. This guide often holds the key to success for the hero to find his true purpose and calling (think of Yoda and Obi-Won as guides in the Star Wars films). Without the guide, the hero doesn't know where they should go, what path to choose, or which direction to pursue.
What kind of coach do you need?
Whether I'm helping you with transformational life coaching or author coaching to write your next book, there is a sense of story in our process. In my book, Write Your Journey, I help walk writers through their family, faith, and career timelines to chart their stories. I find that this process is essential to telling whatever story you're aiming to focus on. Working on your growth in life, career, and family requires a beginning, middle, and end just like any story.
As your coach, I'll be on the journey with you to help you get unstuck, build a plan, reach your goals, and cross the finish line well. Together, we can strategize to build a coaching roadmap for where you want to go, based on the areas in which you'd like to be coached.
Author Coaching
I love working with first-time authors who deeply desire to leave their mark on the world through the written word. As an author coach, I meet with writers one-on-one to listen to their story and their desire for reaching people with their important book. Many people feel the tug for years before they start writing; others have a thriving business and want to write a book to assist them in their thought leadership expertise through a published book. Some have a personal or professional ministry they want to grow through published materials. I can help you navigate the process from concept to production. Author coaching often includes a combination of one-on-one sessions as well as critique groups with other authors to provide accountability and feedback. Typical book projects are completed within nine months from planning to published.
Blogging and Business Content Coaching
As a professional writer and blogger for over 20 years, I absolutely love working with writers, hobbyist bloggers, and small companies who need assistance to get their content marketing and blogging plan in place. I provide Individual coaching to plan out weekly, monthly, and annual content calendars based on the best SEO tactics in your industry. I can also work with you to decide if you want to take your blog from hobby to side hustle to full-time business. Lastly, I do work with small to medium-sized companies as their outsourced blog editor to handle all aspects of content planning, creation, and publishing via WordPress.
HSP Coaching
Through my Highly Sensitive Person (HSP) certification with the Nickerson Institute, as well as being an HSP myself, I can offer HSP coaching to my clients to develop specific goals around their HSP needs to achieve what they desire to participate in their lives. HSPs frequently deal with anxiety and overstimulated nervous systems that prevent them from achieving peace and attaining their life goals. HSP coaching with Lauren includes a detailed review of my client's sensitivities and a mutually desired plan for growth and management of this superpower to shift negativity and begin seeing themselves as the heroes of their own stories.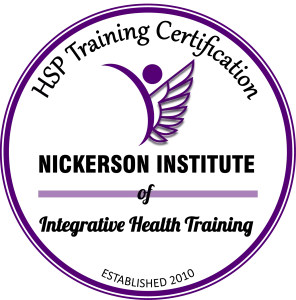 Transformational Life Coaching
As a transformational life coach, I aim to help individuals create positive changes in their lives by transforming their thoughts, beliefs, and behavior patterns. Transformational coaches focus on helping clients identify and overcome limiting beliefs and develop new habits and perspectives that support their goals and vision. I specialize in working with women entrepreneurs who are also mothers.
Transformational coaching with Lauren includes a variety of techniques and approaches, including mentoring and personal development practices to create lasting change. I work with my clients to identify areas where they need to grow and to develop an action plan to reach their desired outcomes. The ultimate goal of transformational coaching is to empower clients to reach their full potential, to live more fulfilling lives, and to create a positive impact in the world.