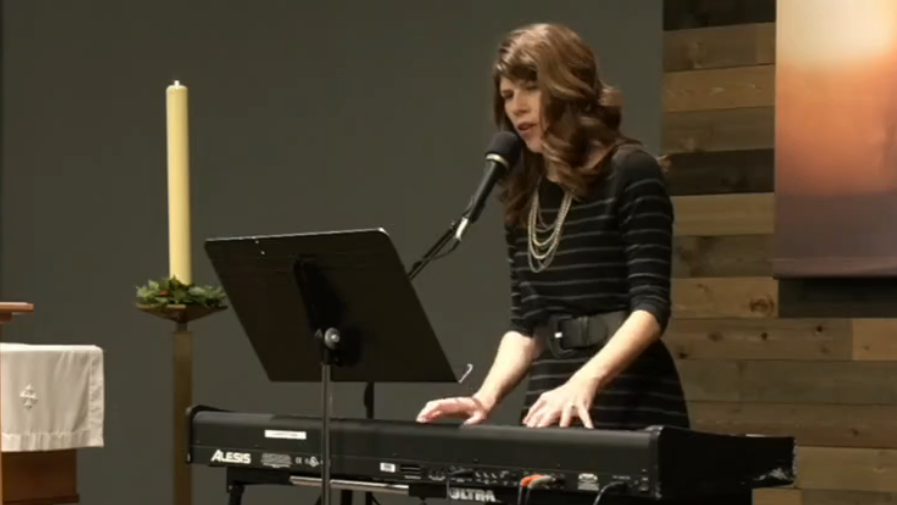 When you lose someone you care about, planning a thoughtful and meaningful funeral or memorial service is a big part of honoring their life. As Alfred Lord Tennyson said, "'Tis better to have loved and lost than never to have loved at all." We mourn because we have loved. Life loses meaning when we do not stop to pay homage, pay our respects, and show our love to those who've gone on before us. As a musician, I find that music is balm to the aching soul. There is something incredibly special about marking the passing of a loved one by having special funeral music at their funeral or memorial service.
Playing pre-recorded music just isn't the same as having a live musician play funeral music. Working with a skilled professional to select just the right songs to honor your loved one's passing is important. As a veteran church musician and funeral musician, I've performed at numerous memorial services.
I work with families to discuss their loved one's favorite hymns or meaningful songs, then either accompany myself on piano or keyboard or using backup tracks. I have my own equipment, as I've found that many funeral homes have insufficient sound systems. I'm available in the Greater Sacramento Region including Roseville, Rocklin, Citrus Heights, Auburn, Penryn, Newcastle, Nevada City, Lincoln, Carmichael, and Fair Oaks. Special arrangements can be made for travel outside the Sacramento area to Reno, Lake Tahoe, and the San Francisco Bay Area.
Booking Lauren Hunter for Funeral Music
Marking the passing of your loved one is important to me and something I approach soberly. I've served in hundreds of church services and dozens of memorial services, and understand the delicate role of leading people through their grief via song. The special place that funeral music holds is to usher your loved one into their final rest. I treat my role as a funeral musician as a high honor, because music is sacred and meaningful when we are grieving. When you invite me to participate in your loved one's memorial service, I become a part of your family, taking on the weight of your loss as my own.
I would like to meet with you personally to plan your loved one's funeral music. Below are two lists of songs that are often used in funeral services and memorial services:
Sacred Funeral Music
Amazing Grace
In the Garden
It is Well With my Soul
Ave Maria
The Lord's Prayer
Abide With Me
Secular Funeral Music
"Lauren did a fabulous job with the special music for a memorial at our church. She was professional, on time, and easy to work with, both for our church coordinator and the grieving family. I appreciate her positive attitude, and willingness to be flexible. She even made some adjustments at the last minute at the family's request. We look forward to having her back again."

JATHAN GOOD, WORSHIP DIRECTOR AT SUNRISE COMMUNITY CHURCH IN FAIR OAKS, CALIFORNIA
Let's Connect About Your Funeral Music or Memorial Service Music
Please take a moment to book a time with me below so that we can discuss your needs and how I might help: