I hadn't considered the transition into a new decade as being that important until people started asking me, 'did you know that we just experienced the last full moon of the decade?' and 'what life accomplishments did you experience in the last decade?' I hadn't considered how to navigate change in the New Year in exactly this way. This year, however, these poignant questions stopped me in my tracks and made me feel a little guilty that I hadn't given the new decade much thought. Sorry to ignore you, 2020, but I'm sure you'll be just like other decade inceptions.
I experienced Y2K when we went from 1999 to 2000. The world didn't end, computers didn't crash after all, and things were mostly 'business as usual' despite all the fuss. Feeling the outside pressure to contemplate the shift to 2020, I started thinking about transitions and the change that comes with every new year and season in our lives. I wondered how I could better prepare for external change, as well as internal change. I began to think about how these two types of change define our experiences as we move through life.
Transitions in Others and Myself
Some transitions are forced, like the clock; others happen independently of outward signs. Children outgrow their toys and past interests; friends grow apart; seasons and jobs change. Often, learning to recognize that change is on its way and preparing for it is key to navigating it without fear and anxiety. The older we get, the easier it is to notice patterns in life that repeat.
Sometimes big things change suddenly like when I was 16 and how holiday gatherings never seemed the same after both my grandfathers died in the same year. Other times, you can see change coming like a slow-moving freight train. You can have the privilege of preparing in advance. As my oldest son prepares to apply to colleges, I can see that I will eventually have to launch him and let go.
External vs. Internal Change
Another big aspect of change is whether it is external or internal. External change is change imposed on us by an outside circumstance such as a bad economy forcing us to move or the sudden loss of a loved one. Years ago, my company announced its doors would close in two weeks and that we would not receive severance pay. There was no way I could have prepared for this type of external change.
Internal change is change that happens slowly from within. You might sense the need to shift focus in your career or feel the desire the have another child. Internal change seems easier to control and foresee even if the ramifications are significant. This year, I am focusing on an upcoming book project and freelance writing—a change that I've been feeling from within.
As I look at my life—my desires and pursuits—because I'm a wife and mother, I first look to my role as leader in my own family for how to navigate what I feel God is calling me to in my family as a priority, then to my career to see what changes God has for me in this arena. In subtle ways, I feel that I shouldn't take on too much nor stretch myself too thin.
Noticing and Preparing to Navigate Change
Over the years I've found that looking back to look ahead helps me prepare more fully for what is to come. For instance, every summer there is a huge transition for me personally to adjust to my teacher-husband and four kids all home from school since I work from home. I'm slow to recognize my need for quiet and solace to be efficient in my writing. Yet, this scenario is the same year after year. I should know by now to prepare mentally so that I don't press myself into the corner where I start feeling overstimulated by everyone's presence.
The changes of the seasons can establish markers for us to better recognize the routine transitions ahead. For things that don't occur cyclically such as loss of a loved one or unforeseen accidents, it is possible to mentally think through and even sketch out a plan for if/when grandpa passes away suddenly, or save funds in the emergency fund for if/when you lose a job or client.
Much of life can be prepared for in advance with a little effort and future planning. Last year, we had our living revocable trust put together to make a care plan for our children and assets should the unthinkable occur before they are grown. This gives me peace to know that there's a plan in place.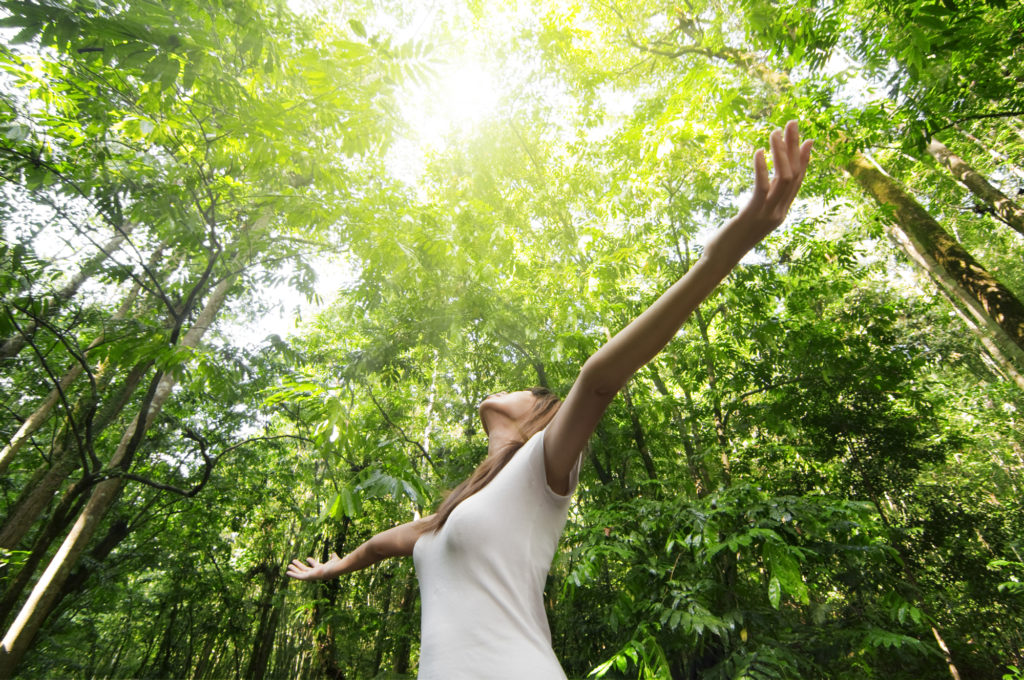 Invite the Holy Spirit to Help
One of our family devotion books has a short section labeled, 'inviting.' It says,
In the silence, ask the Holy Spirit to help you pay attention to God."
I love this short phrase because it causes me to pause and remember that I have a helper who works alongside my intuition to help me perceive the inevitable transition ahead. It's vital to listen in, and equally vital not to cling too fiercely to the present, knowing that all things will eventually change.
As the adage says,
If you want to see God laugh, tell him your plans."
While we will never fully be able to map out the future and prepare for every possible scenario, planning ahead is a way to lead life responsibly. We do it in light of relying on God to guide us.
One of my favorite Psalms says,
A man's heart plans his way, but the Lord directs his steps." Psalm 16:9 (KJV).
The Psalmist's directive is a constant reminder that as much as I plan for imminent change in the New Year, the Lord is always guiding and directing my steps—often despite my best planning. He knows far better than I and is preparing me—and you—right now for his good purposes.
Happy New Year.