What is it like to be broken by trauma and yet healed by hope? It might seem implausible to consider recovering from past traumas, but it is possible with time and work. Everyday occurrences can trigger past hurts in ways that are difficult to understand.
Trauma isn't easy to wrap your mind around and having hope during difficult times isn't common. Those of us with difficult journeys out of harmful relationships, addictions, or damaging religious groups are frequently reminded of our brokenness when things don't go as planned. The year 2020 was not a stellar year for having a sense of control over our lives, yet there can be purpose and growth in navigating through these difficulties. Through understanding and looking deeper at things, we can embrace being broken by trauma, and approach being healed by hope.
Emotional Triggers
What feels like a mass of tangled cords is often our memories of hurt embedded in our brains. Difficult situations, loss of control, angry words, even a comment on Facebook can unleash a litany of feelings that we have trouble placing. We feel bad and don't know exactly why. It often consumes our demeanor and mood in a significant way until we can untangle the cords a bit to find the culprit. 
Triggers happen to me all too regularly. Perhaps you can relate: 
A Facebook friend makes a judgmental comment on my post and upset me. 

My girlfriend didn't return my voicemail.

My teen daughter tells me my clothes are out of style.  
Boom. Trauma triggered, here we go again. 
Current experiences of rejection, critical comments, or even negligence can trigger core feelings we experienced as a child. Often they swoop in from left field, unannounced. 
I find myself asking, "Why am I feeling this way? Why does an off-hand, minor critique bother me so much?"
Trauma is often complex and comes from more than one source. It can take time and significant counseling to uncover the causes and get to the root issues. I struggle with knowing myself, being confident in my identity, and sorting out my feelings when in a triggered state.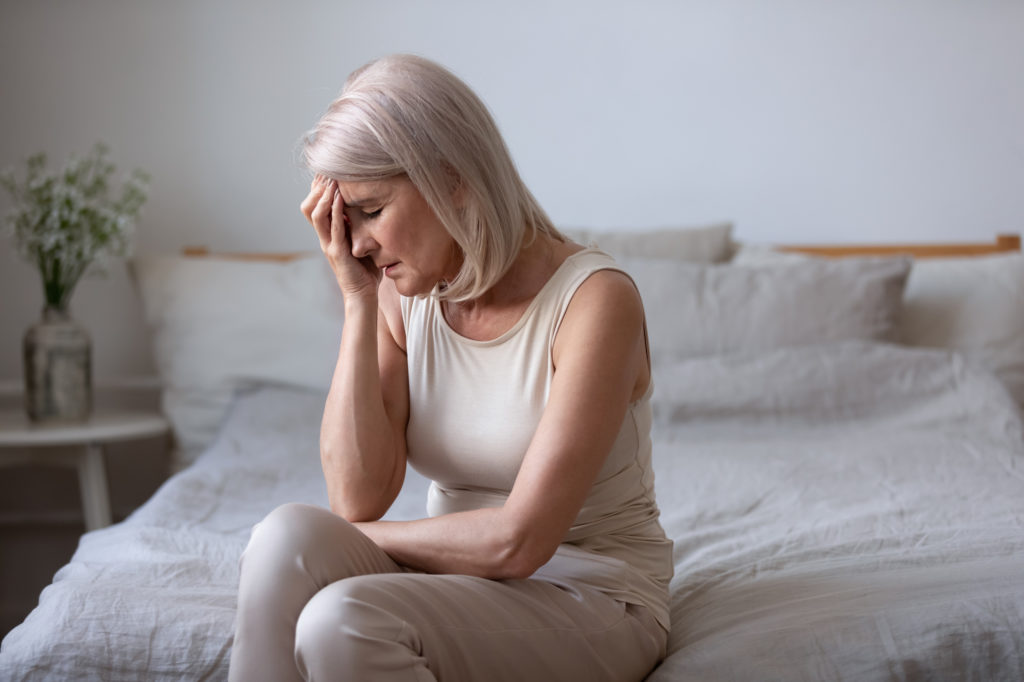 Broken by Trauma, but Hopeful
These traumas stem from things in my past and cause me to feel broken. Almost like a broken record that skips in the same places every time you play it. Over the years, I've termed this kicked puppy syndrome. Once you inflict harm on something during its development, they retain this sense of fear that they might get kicked again. Humans also hold on to this fear after being harmed once, and it can be tough to understand why we struggle to get past responses that no longer make sense. These types of responses are far more common than people realize. We all come from families of multiple generations of dysfunction that damage us.
Since leaving Christian Science over 20 years ago, trauma-informed therapy is helping me make huge leaps in my healing. As I emerge from sessions where I visit a past hurt and go deeply into the emotions and feelings both in my heart and in my body, I'm able to heal from the inside out. Understanding brings partial healing.
I'm often encouraged by Psalm 34:18, which says, "The Lord is close to the brokenhearted and saves those who are crushed in spirit." In Matthew 5:3, Jesus says: "Blessed are the poor in spirit, for theirs is the kingdom of heaven."
It's comforting to know that our Lord understands physical as well as emotional damage. He draws near to those who are broken. I'm restored in part through healing the effects of trauma on my brain, and I'm renewed in part through my personal relationship with God. 
Healed by Hope
Healing from trauma doesn't happen instantly, it's often a long and complicated process. Yet I have hope in mental, physical, and spiritual betterment can inch each of us, ever so slowly, toward healing. I have hope for the growth and restoration that follows doing the hard work to uncover pain and heal from it one day at a time.