When I left Christian Science in my twenties, I didn't know much about how to study the Bible. Growing up, we relied on the lesson sermon (distributed by the Christian Science Publishing Society) to tell us which Bible verses to read in correlation with passages from Mary Baker Eddy's book, Science and Health with Key to Scriptures. We drew blue chalk lines marking the lesson citations so we'd know what verses we were supposed to read daily, then hear read aloud in church Sunday. While it wasn't overtly communicated, most followers did not read outside these blue chalk lines. We were taught that Mrs. Eddy's interpretation of scripture superseded the Bible itself, and so if there were no corresponding passages from Science and Health to "explain" the Bible verses, I assumed there was no value in reading them. We did not read or study entire chapters of the Bible.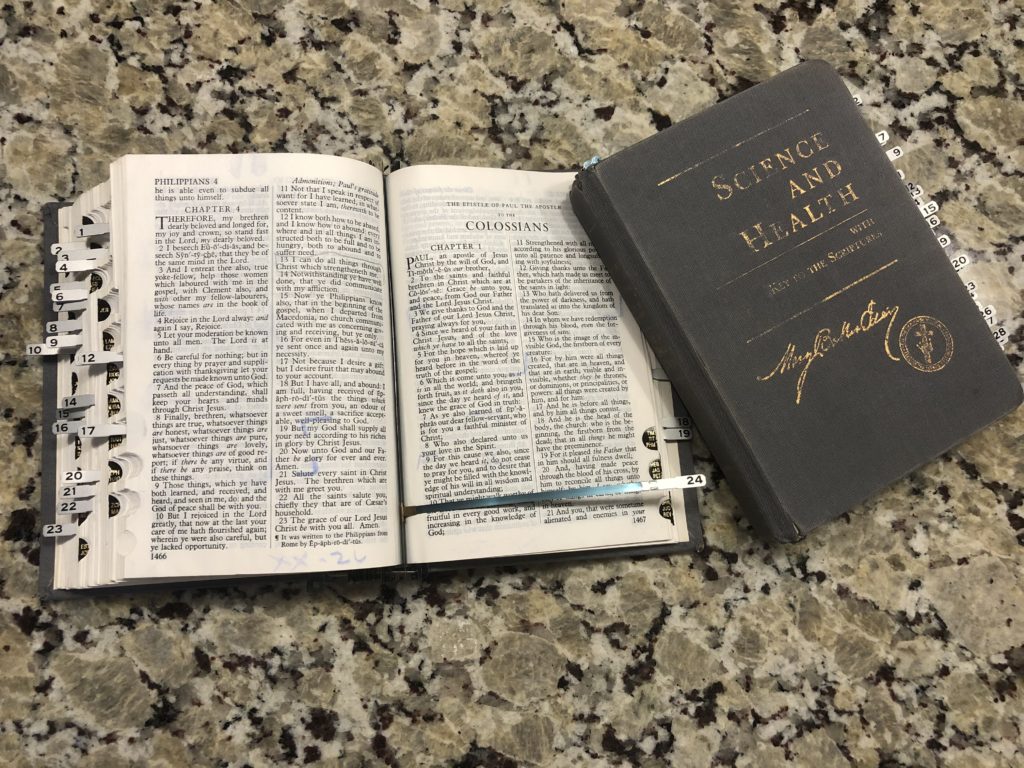 When I left Christian Science 20 years ago, I felt a great thirst to more fully understand Christianity by reading the Bible alone. With new eyes, Bible text literally jumped off the page to me. I couldn't read enough as the Holy Spirit gave me a thirst to understand this Jesus I had given my life over to. I began attending a friend's evangelical church and joined an evening Bible study. The study materials were by Philip Yancey, called What's So Amazing About Grace?. This Zondervan study included a set of DVD videos and each participant had a study guide and optional full-length book. About ten of us met in the evening at the church. We prayed together, watched the short video, then discussed questions in our study guides. Sometimes we read a chapter of the book in advance to prepare and answered questions before we joined the group so that we had more to discuss. This group reminded me of the things I had always enjoyed about Christian Science Sunday School: meeting with a teacher and a small group of willing participants around a common subject. 
Since that first study group, I've rarely had a time in my life when I didn't either lead or participate in a small group Bible study. What I have learned over the years is that there are many ways to study the Bible.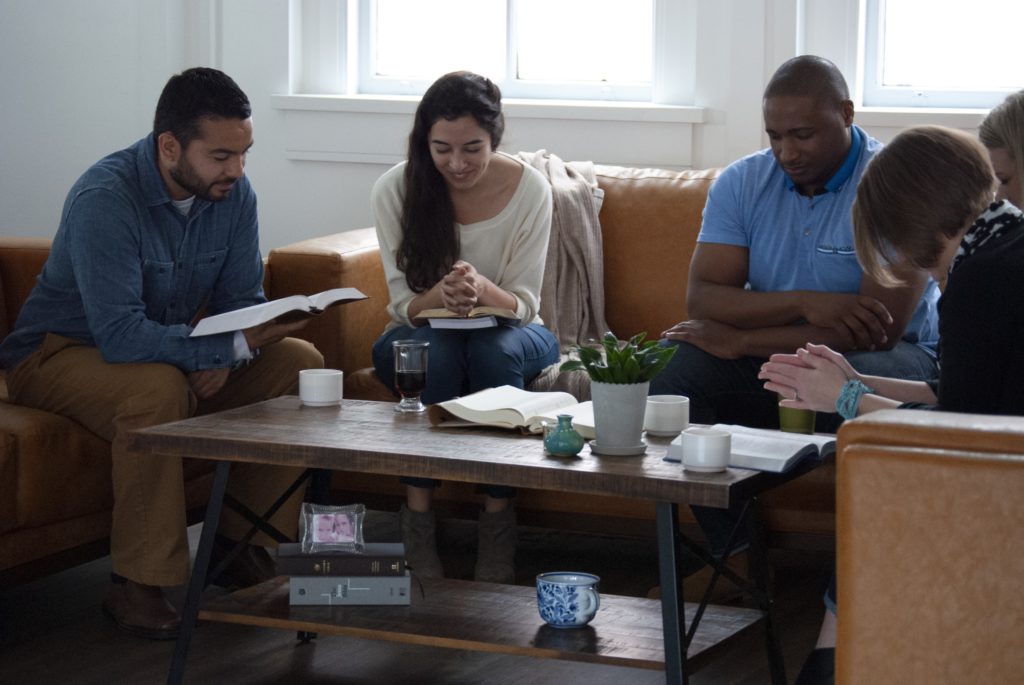 That said, there are three main types of Bible study that I would like to break down for you. While some people might feel that one type of Bible study is lesser than another, I argue that all are useful depending on how much time you have available and what your personal preferences are: 
Devotional Reading
When you hear Christians reference "daily devotions," what they typically mean is a short text explaining a particular theme or Bible verse. These quick readings are generally written around a topic, theme, or calendar (like a 365-day devotional book) and can be read and digested within a limited amount of time. They require no physical Bible or preparation. Their main purpose is to give us something daily to connect us with God and to think about during the day.  I call this daily time with God "the best 20 minutes."
Time commitment: 5-20 minutes per devotion, daily or whenever you have time. 
Resources:
Topical Bible Study
A topical Bible study can be a curriculum or book series around a specific topic. Prayer, grace, fear, and confidence are some popular topics as are female heroes of the Bible, God's promises, and the wisdom of God.
Bible study curriculum sets (by teachers such as Beth Moore, Max Lucado, and Priscilla Shirer) often have video teaching segments on DVD or streamed with a full-length book and a workbook for each participant to work in. These types of studies help focus participants on a single subject over a longer period to allow opportunities to apply what was taught and experience encouragement from the group to help growth in that area.  
Time Commitment: 15-60 minutes five days a week for personal study time to read and answer questions in a workbook, plus 60-120 minutes to meet as a group and watch a video, discuss the lesson, and pray. 
Resources: 
Desiring God Ministries, How Do I Study a Specific Topic in the Bible?:

https://www.youtube.com/watch?v=QmdA3Q57dOc

Tithe.ly Blog, How to Study the Bible: 

https://get.tithe.ly/blog/how-to-study-the-bible

Bible Gateway, "Studying a particular Bible passage": 

https://www.biblegateway.com/blog/2016/01/how-to-study-the-bible-studying-a-particular-bible-passage/
Inductive Bible Study
After participating in topical studies for a few years, our church began to offer year-long Bible studies for women on a single book of the Bible. Instead of focusing on a theme or single topic, we used the inductive bible study method to observe, interpret, and apply truths from scripture. The depth of understanding I gleaned from this process felt more like a seminary-level class. 
Time Commitment: 15-60 minutes five days a week for personal study time, plus 60-120 minutes to meet as a group to discuss the lesson and pray. (Sidenote: this method does allow for less prep time if needed since specific questions won't be asked as would in a workbook-style topical study. However, people tend to get more out of these studies when they put in the daily research and study on their own.)
Resources: 
Navigator's Inductive Bible study method: 

https://www.navigators.org/resource/inductive-bible-study

How to Study Your Bible

, by Kay Arthur 

https://amzn.to/3tQ9ikC

Verse Mapping guided inductive Bible study method: 

https://kristycambron.com/verse-mapping-101-steps-to-study-the-bible-like-never-before/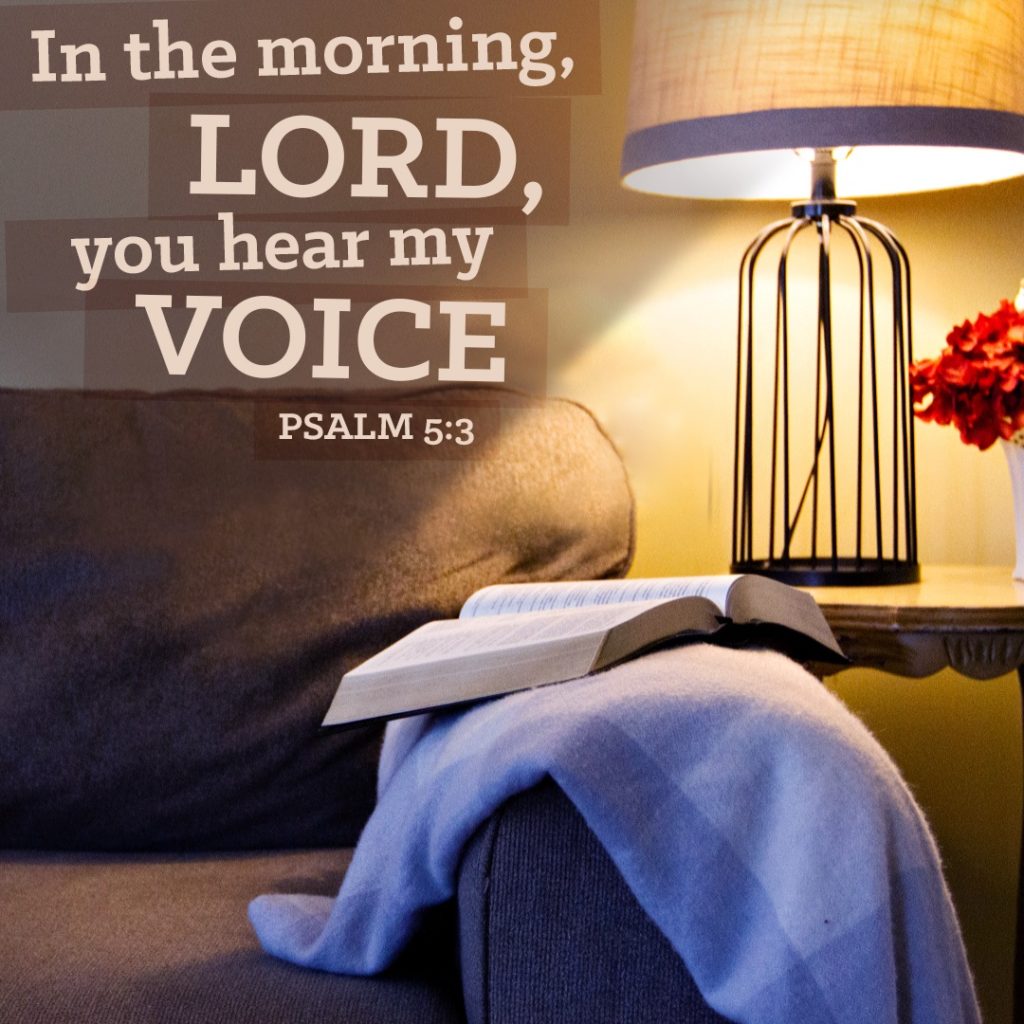 All Scripture is God-breathed and is useful for teaching, rebuking, correcting and training in righteousness, 17 so that the servant of God may be thoroughly equipped for every good work" (2 Timothy 3:16-17 NIV).
Bible study might look different if you're studying alone, studying in a small group, or studying the Bible with your family of mixed-aged children. The good news is that the Holy Spirit can and will speak to you and through scripture whether you have five minutes or five hours.
Pros and Cons of Bible Study Meeting Styles
Alone:

 Can go off on a tangent and study more in an area of personal interest.

Small Group:

 Different inputs, going at the speed of the group, making friends, and sharing life during study experience.

Family:

Bonds your family together more as you are reading and studying the Bible together. 
To sum things up, the whole point of investing our time in any type of Bible study is to get into God's word and hear truth right from the source. I pray that as you take a step closer to understanding the God of the Bible through the birth, death, and resurrection of Jesus Christ, you would allow him to speak into your heart to open your eyes.
[As an Amazon Associate, Lauren Hunter earns a small commission from qualifying purchases.]