Most good stories begin somewhere in the past. While some avoid looking back, I find that looking back nearly always informs how I want to move forward, even when I'm stuck. As a young adult, I was drawn to the discussion of ideas, introspection, deep thinking, and conversations with adults.  
My mother gave me a small book during my high school years called, Careers for Bookworms & Other Literary Types. I was thrilled to know of all the ways I could put my passions to work using words. I loved my English classes more than anything and found that I could communicate better in written form than verbally. I knew that whatever career I went into, it would have to involve words, unique ideas, critical thinking, and creativity.
English Literature a Good Fit for Becoming a Writer
I soared through high school honors English and felt determined to leverage my passion for writing and communication in my career. Writing felt so natural and a part of who I was. When it came time to pick a college major, I thought for a moment about business (but shuddered at the economics and accounting requirements), and pondered journalism (but the program seemed focused at the time on newsroom writing, which didn't interest me).
The English literature program was a natural winner, and I loved every moment of American, women's, and British literature classes (except for Old English, a graduation requirement). I added several career writing and magazine journalism classes in order to get some real-world writing experience beyond the literary analysis of texts.
I graduated with honors and knew I could utilize my critical thinking skills to inform my career moving forward. I landed an entry-level public relations job at a high-tech Silicon Valley marketing agency and quickly moved up. I found that I could intuit my clients and their 'brand voice' to write compelling press releases, fabricate quotes (with executive sign-off, of course), conduct interviews and media training, as well as give interviews on behalf of my clients. While technology was not a passion, using my communication skills propelled my career and served me well. In my free time, I wrote essays and poems and kept a file full of various other ideas for magazines and future books.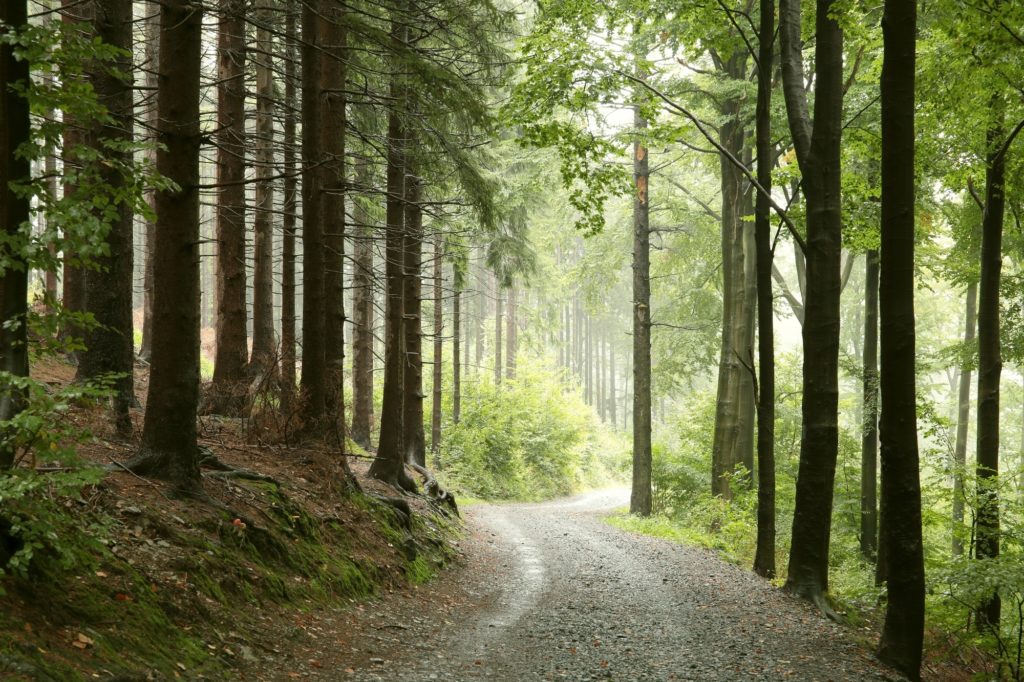 Marriage of Public Relations and Freelance Writing for Becoming a Writer
I rode the PR horse into business for myself after the dot com bust, relocating with my husband out of the Bay Area. I combined my new Christian faith with my PR work and began consulting for faith-based technology companies in the small niche of church technology. I had the joy of not only pitching articles on behalf of my clients but many times, writing magazine articles for them. I also enjoyed writing many articles for one of my client's company magazines, which combined my love of interviewing with writing. During these years, I grew my family from one to four kids, consulting and writing as best I could throughout their early years.
Despite being able to write as a paid profession, I longed to write from my heart but kept my poems and essays mostly to myself. A lifelong journaler, I wondered if there would ever be a place for me to make a living from my personal writing. I'd contribute the occasional poem to the church newsletter or Bible study, as well as "free" lance, and write for women's blogs as the blogosphere grew.
Then in 2007, a PR client suggested that with so many print magazines closing down with the advent of online content, I should start my own church technology blog. They helped me get it set up and later that year, ChurchTechToday.com was born. With the inception of this site, I stepped into owning my own online magazine. As it grew, I began working with freelance writers to guest write on a regular basis.
I enjoyed working with industry experts who could write well, and I was able to pay them due to my success in monetizing the site through advertising and sponsorships. This business venture also afforded me the ability to taper off my PR consulting work, which had grown lackluster.
Endings and Beginnings of PR Work
Coming up with editorial plans, working with writers, and discussing ideas, as well as writing and editing was my passion, even if church technology was not. I pitched my own ideas to other publications and was a paid freelance writer for magazines such as Christianity Today, Charisma, Church Business, and others. I enjoyed this work and continued to write poems and essays, eventually starting my own blog at https://laurenhunter.net where I was (and still am) able to share from my heart about the journey we are all on together as fellow humans and Christians.
Fast forward through several rounds of burnout. Through praying and listening to God, I felt he helped me understand that my ChurchTechToday days were numbered. As I approached my fortieth birthday, I thought, I can't wait any longer, I've got to get cracking on my dream to write nonfiction books.
I began praying about which idea I should pull the trigger on first. I had an Evernote file full of ideas, yet I didn't know what to prioritize. During this same time period, I was active in a ministry for former Christian Scientists who had found Jesus Christ. It was my involvement in this ministry (together with the Holy Spirit) that prompted me to kick off my author career with my own story of leaving this group and finding biblical Christianity.
Also timed perfectly, an author-friend invited me to test out her new course on how to write a good nonfiction book. During her instruction, it dawned on me that organizing words was my passion, and writing a full-length book was merely organizing more words.
In my first book, I shared my personal story as well as nine other former Christian Scientists' stories. Each chapter was carefully orchestrated to reflect a theological theme. Because I was writing in addition to my normal work and family duties, I labored for two and a half years before releasing it in September 2020. If it hadn't been for my Inspire Critique Group participation, I would not have finished. It provided the accountability I needed to achieve my goal of publishing my first book.
Later that same year, I knew the time had come to sell ChurchTechToday. I listed the site for sale in December and after a long month of conversations, ended up selling my online magazine to Faithlife Corporation, one of the largest church tech companies in the world, developer of Logos Bible Software. It was a win-win and I was able to step away in March 2021 with money in the bank and goals for my next book in hand. After taking some time off, the idea came to me to write a short book to break down the process of writing a personal narrative using three-act story structure based on a theme. The framework assists people in writing a narrowly-focused slice of their life, perhaps their Christian testimony, or story of becoming a mother, as a few examples.
As people read Leaving Christian Science, they'd reach out to me asking if I'd write their story for them. I thought I might as well write a book on how to write your journey so that people can be empowered to succinctly write about a slice of their lives. My sophomore work was published in November of 2021, a little over a year after my first book. Write Your Journey: A Step-by-Step Guide to Write Your Life Story Fast has found a nice audience of people who are overwhelmed by how to construct a sound story around a theme in their lives.
New Era as an Author, Freelance Writer, and Speaker
Not one to sit still too long, the itch to publish again is yet upon me. I'm compiling many poems and essays from the past two decades and will hopefully be able to create a short series of gift books around the topics of motherhood, faith, and the journey of life. I'm grateful to my Inspire Critique partners, Don and Libby, for their careful comments, helpful edits, and desire to discuss the big themes of how to write to impact, inspire, and share ourselves with our audience.
I continue to freelance, and I'm also launching new niche websites in areas where I'm passionate so that I can grow awareness of causes I care deeply about. One of my newest blogs is HSPJourney.com – Your Journey as a Highly Sensitive Person, a niche website for people who identify with the trait of Highly Sensitive Person, as researched by Dr. Elaine Aron. I also write about personal finance at EarnItSaveIt.com.
Lastly, I've had the opportunity to share my story out of Christian Science with a larger audience this year and also share music I've written. I'm grateful for these opportunities.
If you're wondering, "is it too late to publish my book?" The answer is always "no." It's never too late to achieve your goals and dreams. If you want to pivot, if you want to publish, and if you want to put your stamp on the world, publishing, and specifically self-publishing, is a wonderful way to begin your own journey as an author.