Do you remember the Staples commercials from years ago where the red EASY button was available and when pressed, it solved everyone's problems? There was something everyone could relate to about wanting a button to press to instantly find a solution to your issues.
Recently, I found myself wondering out loud,
what if things were easy instead of hard? What if when I had a problem, the answer was just around the corner?
Just imagine a world where you encountered a financial need, then moments later, the money surfaced to meet the need. Or, you came down with a mysterious illness and your doctor was able to diagnose your issue on the first visit? Sounds good, right?
What if things were easy, that's all I'm asking. What if the abundant obstacles we each find in our way had simple solutions that came to us in the middle of the night, or in the shower. What if we didn't belabor difficult relationships, what if we didn't struggle in our marriages, what if everyone did just what we wanted at the time we desired?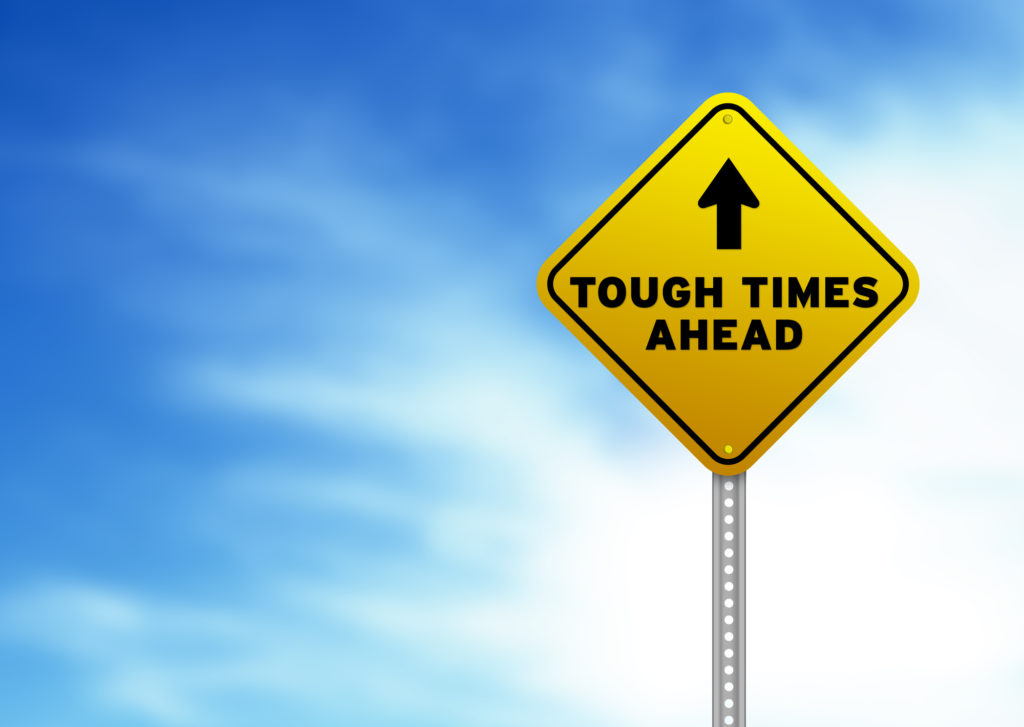 Of course, this isn't reality. But it sounds nice, doesn't it?
Have you ever heard the adage, "teaching or ministry wouldn't be so hard if it weren't for all the people?" Yeah, people. We cause each other grief left and right, up and down. We also live in a broken world that will never be without trouble. Even Jesus warned,
In this world you will have trouble" (John16:33).
What if, instead of lying awake at night searching for answers, we just knew what to do to solve our problems and then solved them? Is this even realistic?
Within a week, my aunt found her lost dog after earnestly praying for where to search, my good friend found a new office space after listening to the still small voice tapping her on the shoulder, a ministry friend struggling with infertility announced her surprise pregnancy, and I sold a troublesome car I needed to sell at the very last hour of the weekend's auto fair.
I'm not saying that any one of us who encountered quick answers had an EASY button to press, but there are times when the solution or answer comes rather quickly–practically surprising us in the process. It was this flurry of quick resolutions to problems that got me thinking about easy solutions compared to hard-won battles.
What do I gain from problems that go unresolved? From prayers that go unanswered? From struggles that seem never-ending? I gained a "nothing-is-easy" attitude. And when it is easy, I thank the Lord.
The Apostle Paul wrote about a "thorn in his side" that he pleaded with the Lord to remove, yet his problem remained. Paul writes,
But he [God] said to me, 'My grace is sufficient for you, for my power is made perfect in weakness.' Therefore I will boast all the more gladly about my weaknesses" (2 Corinthians 12:7-10).
What is the connection between weakness and wisdom, between ease and grit? If things were easy, would we grow? If things were easy, would we learn about our shortcomings and try to become better people? Would we seek wisdom and strive to sin less and follow God's Word more? Would we take God's blessings for granted?
Most of the time, I go months or even years without feeling like God speaks directly to me, yet I have evidence that he has heard my prayers.
Prayer often feels complicated, but it doesn't have to be. I use the YouVersion Bible App's prayer list feature to write down needs for my family and others and pray nearly every day. It often feels like some prayer requests are never answered while others are answered quickly. But gradually over time, I see nearly all prayers answered in some fashion: A cousin struggling with infertility delivers a perfectly healthy daughter. A friend goes through massive back surgery and recovers nicely. My husband makes a difficult career decision and comes to a satisfying conclusion. My marriage improves and I feel a deeper connection and understanding.
Most of these problems were prayers I prayed for many months, even years. If I had an EASY button, I might not have devoted myself to praying with and for the people I love. I learned to develop grit in the process. I took small steps each day to raise specific needs to Jesus, whom I know and trust. Gradually, the answers or solutions came.
Surprisingly I've found over the years that the most influential times in my life were those when I didn't come by the answer easily; the battle, or solution, was hard-won.
James said it well as he wrote to new believers:
Consider it pure joy, my brothers and sisters, whenever you face trials of many kinds, because you know that the testing of your faith produces perseverance. Let perseverance finish its work so that you may be mature and complete, not lacking anything" (James 1:3-4).
While it might be a stretch to think of trials in our lives as "pure joy," I think James is hinting at the growth that comes when we apply ourselves to prayer, to earnestly seeking wisdom as we navigate the problems of life.
So I ask again, what if things were easy?
Well, it does sound fantastic on one hand, but I wouldn't go back and change a single thing.