Buying a gift for someone is hard, but buying a gift for the writers and readers in your life doesn't have to be. Those of us who love reading (and writing) would rather be discussing ideas or jotting down poems crave gifts that speak to our souls. Call us bibliophiles, nerdy, wordy, or bookish, we'll respond nicely when you feed the beast that craves anything having to do with the written word. In this list of 20 unique gifts for the writers and readers in your life, I'll aim to pick some great finds for you to consider for the next birthday or holiday gift.
Who doesn't love nostalgia? Even if you've never used a typewriter (because you're under the age of 50) chances are the writers in your life love the idea of the typewriter (I do and I recently got a WW11 compact typewriter at a thrift store that I love). These oil-rubbed bronze heavy weight bookends will excite the writer in your life because, let's face it, we writers love the idea of sitting at a typewriter but in reality, a laptop is much more practical.
At first glance, this gift seems like a gag gift, but it's not. It actually is a writer's emergency pack that includes 26 cards with prompts to help you get back on track with creativity and avoid writer's block. Writer's Digest says, "Your portable tool for story resuscitation (or simply creativity rejuvenation)." This a unique gift for writers is sure to pack a punch.
Writers and readers alike share a love of Emily Dickenson's poetry. The lore around her runs deep as she was a recluse and died far too early. She had an uncanny way of capturing the things of everyday life in poetic form. Impress the writer and reader on your gift list by purchasing these Emily Dickenson cards for them. (In case you were wondering, yes, there are still people who send hand-written notes.) This item would go well in a writers gift basket with a few other items from the list like the tea and a mug.
Shakespeare was known for his innovative, ingenious, and original insults. Thou art an artless, dankish, coxcomb! This handy canvas zipper bag can be used for colored pens, pencils, makeup, or whatever you like. For the Shakespeare lover in all of us!
This card deck could easily go with the bag above to make a nice duo. This card deck has some PG fun Shakespearean-style insults to learn and try to use in context for some tongue-in-cheek literary fun. The cards boast that they will offer "better than swearing" fun, so feel free to give this to a pre-teen or teenager to encourage them to read Shakespeare and grow their vocabulary.
This is a fun game based on the New York Times bestseller by Random House's copy chief Benjamin Dreyer, STET!  This book looks like a great gift as well and would go nicely with the game based on it. Many of the Amazon reviews state that this is a game where English Majors rule, so if you're trying to buy a gift for someone like me (with an English degree) who is terrible at Trivial Pursuit, this game could very well be a winner.
Does the writer or reader in your life enjoy books AND puzzles with an excessive number of pieces? This could be the gift for them. If you didn't do enough puzzles during Covid, continue puzzle mania by buying your bookish friend or family member this lovely nerdy book puzzle.
If your wordy person likes poetry, specifically Haikus (Japanese-style poems with three lines, 5 syllables, 7 syllables, and 5 syllables), this game could be a good gift option. Game comes with 63 wooden word cubes that can be combined to make Haiku poems. You might struggle to find people willing to play this game, but if you get several book nerds together, it could very well be a winner.
The first time I came across these poetry magnet tiles at someone's house, I totally forgot about the party and spent at least half an hour writing poetry on their fridge. If you like distrations, or you want to gift a member of your household with something that offers simple entertainment so that they can create fridge poems (warning: some family members will not respect the words and will for sure write things that shouldn't be written), this gift is for them.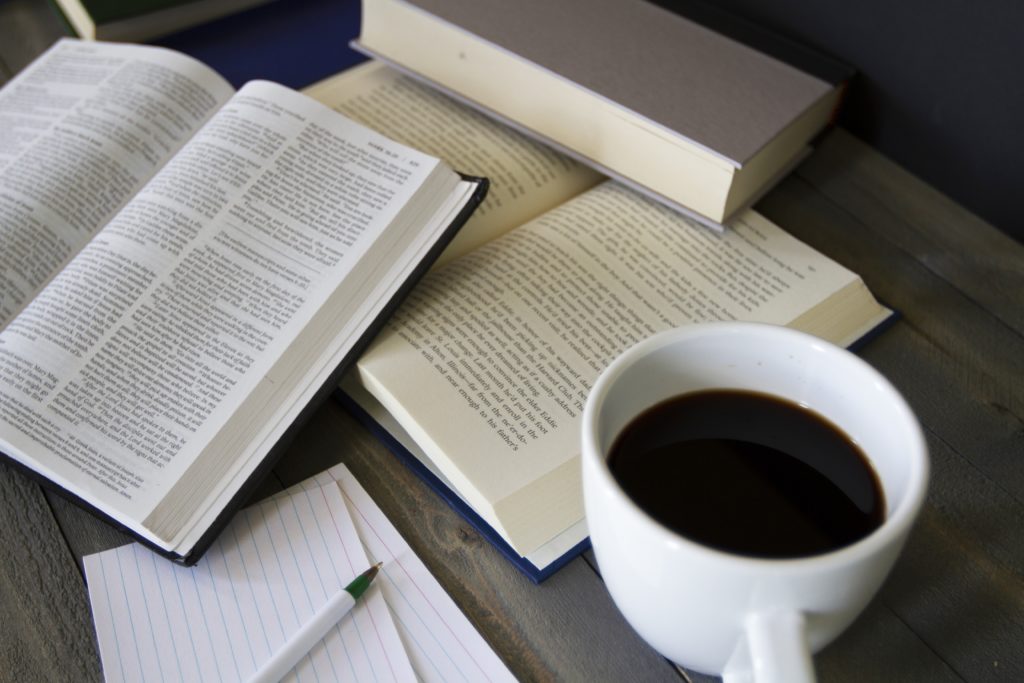 You might be thinking, LED neck light, really? Am I 85 and do I need a blanket, some warm milk, and maybe some knitting needles? Guess again. This LED neck light is really the bomb and will completely change your reading-in-bed routine. If you (or a loved one for whom you're buying this writerly gift) like to read longer than your partner does in bed, or you prefer not to hit your knee on the end of the bed nightly, this is the gift to you and your writerly friends. I was skeptical when my mom sent me this handsome LED neck light, but I tell you, it has brightness options, light color options, and it comes with a recharging cable so that you never need new batteries. I'm a believer now.
What is a weighted bookmark, praytell? This is the hero on the desk of a writer. I ordered this for myself and use it regularly to weigh down a book while I'm doing research for a book or article. If only I had this item when I was in college it would have save me time and energy finding my page again after my books snapped shut. Do you writerly friend a favor: buy them this weighted bookmark along with a wonderful book, perhaps something from Amazon's Top 100 Literary Fiction.
Don't go rolling your eyes here, but writers can, well, be a little over-excitable about office supplies. Also, readers (such as my teen daughters) prefer to annotate their fiction books with these flags and would NEVER consider writing in a pricey hardback copy of their favorite book. Enter Post-it Flags. Don't know what they are? I'm sure all the lawyers and paralegals in the room and nodding in unison with me when I say, these would make great gifts for any writer or book fanatic.
What woman doesn't like a good literary-inspired scarf? I mean, I would totally wear this. It's a statement piece and possibly perfect for a book signing event, girlfriend get togethers, and definitely on a Zoom with other authors. Help your author-writer friends feel more at home in their own skin by getting them this cute infinity scarf with classic book covers on it.
Each tea bag is a quote from famous books throughout history to bring you a little literary joy along with your morning or afternoon cuppa. This tea bag set would pair lovely with this mug. You could save the end of each tea bag with the quotes like you do fortune cookie fortunes–you won't be sorry.
This book seat is an innovative book or tablet holder that can be used in a number of different ways. It looks like a great solution for reading in bed to keep your book propped up at just the right angle. It can also be helpful for kids to use for books, or to watch movies on a table comfortably.
This 11-ounce dishwasher-safe book-themed coffee mug is a nice generous size and will bring joy to the book lover and writer alike. Edgar Allen Poe, Moby Dick, Sense and Sensibility, and Jane Eyre are a few of the books visible on this cute literary mug.
This unique wooden book stand for medium to large books looks like something I'd love to have. It can be used for cookbooks in the kitchen, or for the family Bible. This stand adjusts vertically, which is really nice if it's on a low desk or table and you'd like to stand and read, or use it for reference materials doing research or writing.
Get the mug in the listing above for your book-loving friend and purchase this chai mix to go with it for the perfect gift. (The Amazon link here is for a two-pack, so one for your gift and one for you.) This chai is my favorite hot drink to pair with popcorn on winter movie-watching evenings. I guess you could also make it any old time of day or night and sip while reading your favorite book (or writing in your journal).
If the LED neck lamp just isn't your speed, you might prefer this traditional brass adjustable standing reading lamp instead. It's not portable, but would look stunning next to your cozy reading chair.
We are big Kindle users here at our house. The grandparents have given each child their own Kindle plus I'm on my third or fourth Kindle (why does everything break on me?). You can get the free Kindle app for Android or iPhone, which is handy to read when you've forgotten your Kindle at home and you're in line at the store, but it's most optimal to have an actual Kindle for reading on vacation at the beach (glare on phone screen=bad), outside, or in bed (because it has a backlight and you won't need the LED neck light if you have a back-lit Kindle). Amazon has an all-new Kindle that is smaller – six inches instead of 6.8 inches on the Paperwhite – but I vote for the larger Kindle. If you want to read your books on a small device inside, your phone app will do, plus everything syncs the furthest page read so you don't have to find your place on whatever device you're using.
This crazy thing happens when you publish your own books – you have gifts to give people that you put a lot of blood, sweat, and tears into! If you'd like to support my work as an author by ordering one or more of my books, I would greatly appreciate it and would love for you to shoot me an email so that I can thank you publically via social media.
Other ideas for unique gifts for the writers and readers in your life would be to find a favorite out of print book on ebay, find an old typewriter at a thrift store, gift cards to Barnes & Noble, Scrabble game, or evening an outing together to hit a bookstore, get some fresh books, then have lunch. At the end of the day, writers and readers will love that you took the time to find them gifts that they will enjoy for years to come.
What to get someone who likes to read and write?
Writers and readers have a lot in common. They love books, cozy spots to read, enjoy fiction and non-fiction, and Scrabble is always a winner. Amazon has lots of products that are alluring to someone who likes to read and write including book-themed t-shirts, socks, and blankets. Or, you can get your reader a new Kindle, pack of tea, mug, and blanket for snuggling up and reading all day.